21 tags
12 tags
Non-Fiction Addiction →
tetw: A forum for readers Since January we've been really enjoying the non-fiction reading recommendations of Non-Fiction Addiction, a new support group for hardcore longform addicts. That's why decided put them in chare of The Electric Typewriter for a day… get ready for an overdose of classic reads… Mmmmm yes please
8 tags
3 tags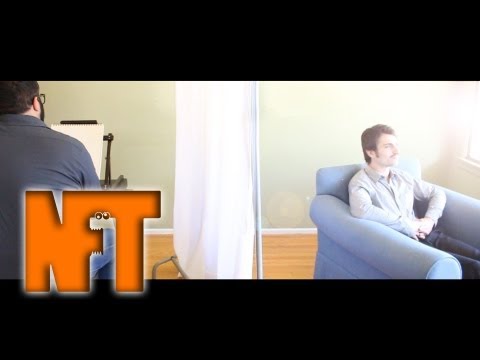 7 tags
8 tags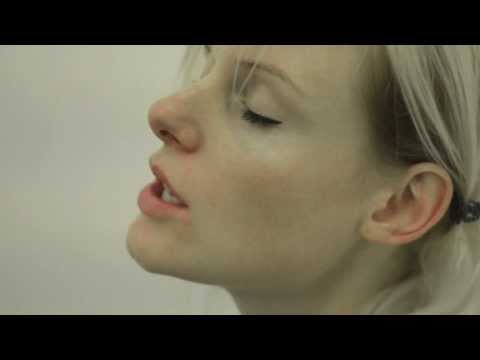 passionstatjoel asked: found your tumblr from your Coursera tumblr. I enjoyed reading your posts. Love the theme on your blogs. What is it?
3 tags
kisscassandra: I have no frigging clue how this multiple blog business works. Any random stats stuff that shambles across your dash from me means I fail at multiblogging. Oops. I'm so with you. I'm pretty sure I just followed your main blog and not your stats blog. This should really be less complicated.
4 tags
Passion Driven Statistics
I'll be posting all of my Passion Driven Statistics blog entries on my secondary Tumblr: passionstatsviatracy
11 tags
3 tags
17 tags
Evolution of the C-Word →
My, but it is fun to say. Note: In case this isn't obvious, there is some colorful language in this article — but it is used for explanation, not provocation. (source: Slate.com)
11 tags
Watch
D'awww… Silly, but sweet. This is the Oscar winner for "Best Animated Short".
7 tags
"Lies I've Told My 3 Year Old Recently by Raul Gutierrez Trees talk to each..."
– Raul Gutierrez, "Lies I've Told My 3-Year-Old Recently" (via words-in-lines) (image source: The Educated Imaginary)
6 tags
27 tags
Watch
I'm hoping that this film succeeds where "Sicko" failed. The healthcare system in this country is broken beyond repair, and if this film can present that without the snarky, alarmist, alienating attitude Michael Moore inevitably inserts into all of his films, we might actually get somewhere with people who don't already agree with us. (via UpWorthy)
7 tags
Coursera Blog: Five Courses Receive College Credit... →
This is great news! I hope that this is just a small taste of a trend we will see growing in the future. coursera: Coursera is committed to seeing that our courses meet our students' educational goals, from simply experiencing the joy of learning something new, to seeking improved employment opportunities, to working towards a degree. To this end, we are proud to announce that the American...
14 tags
15 tags
11 tags
13 tags
Watch
Chimamanda Adichie's wonderful TED Talk, "The Danger of a Single Story" is just perfect. While she laments the one-dimensional image of Africa and its people that is so pervasive in the U.S., she also admits that she herself has been guilty of making assumptions about people and nations — an instinct which can be tamed only by a determined effort to broaden one's...
10 tags
on the fading promise of "happily ever after"
I'm reading the entire Grimm collection for a new class, and when I came upon the original version of the Frog Prince, I was reminded of this brilliant poem. Can you, after all, really ever go home again? From the Journals of the Frog Prince by Susan Mitchell In march I dreamed of mud, sheets of mud over the ballroom chairs and table, rainbow slicks of mud under the throne. In April I saw...
20 tags
An Anthropologist Goes Indie
Sigh. Like I need another book in my "must-read" queue… but what can I do? It sounds too interesting to pass up. anthropologyatmassey: This is a really interesting about Sherry Ortner's most recent work - studying the indie  film industry in America.   http://chronicle.com/article/An-Anthropologist-Goes-Indie/136531/ (source: The Chronicle Review via Anthropology at...
15 tags
9 tags
15 tags
Anonymous asked: Random curious question. In yesteryears did you ever go to friends meeting in the Philly area? Knew a Lippincott long ago and wondered if you were her.
21 tags
23 tags
7 tags
My Son Draws Himself As A Girl →
transqueery: Today my son drew himself as a boy for the first time in his life. He's five and a half years old. For that many years, when he has drawn himself, he has drawn himself as a girl. In the mediums of crayon, colored pencil and marker, our son is a beautiful girl with… (source: transqueery via Upworthy)
16 tags
Upworthy is my [clever, witty, intelligent] new... →
I clicked on a video link from my Facebook feed today. It was entitled: "Bully Calls News Anchor Fat, News Anchor Destroys Him on Live TV." I had never seen this news anchor before. And I probably wouldn't have clicked the link at all if the headline had been something like, "News Anchor Responds to Viewer Insulting Her Weight." What I got was a wonderful monologue...
18 tags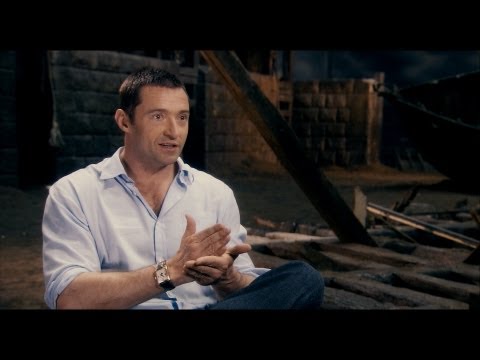 11 tags
11 tags
9 tags
6 tags
"Except you can't show a topless woman on TV - and you can't defibrillate a woman..."
– distractedbyshinyobjects re: feministing - for women, heart attacks look different Things I did not know, but should. (via elfgrove) This is a post that might save a life.  (via str8nochaser) My mom worked for 25 years as an ER nurse and is convinced that a lot of women die simply because...
8 tags
Apparently, "The New Normal" is kind of a jerk. →
Willa Paskin has a bone to pick with Ryan Murphy's "New Normal": "Honesty" doesn't make hate OK. When Nana tells an Asian woman who has just helped her use Twitter, "You people are so darn good at computers. And thanks for building the railroads," it's plausible that the joke is on the small-minded Nana. When she calls the guys "salami smokers," again, she's...
1 tag
Intermission: Campaign Ads Dating Back to 1952,... →
…The folks over at The Museum of the Moving Image have assembled a wonderful archive of Presidential campaign ads dating back to 1952 in a collection they've called The Living Room Candidate. There's also a curriculum for teachers and a function that allows users to create their own campaign ad using historical footage.  Mushroom clouds, scary prisoners, little girls...
17 tags
14 tags
8 tags
"And I thought that was Bill Clinton's strength that, you know, he went off..."
– Jimi Izrael on NPR's Tell Me More
23 tags
Gangnam Style, Dissected: The Subversive Message... →
I love me some hilarity in the form of foreign pop videos as much as the next guy. But something about the fact that it actually MEANS something important makes me feel…. really good, actually. Max Fisher of The Atlantic delves into what "Gangnam Style" is really about. And it makes a lot of sense. Have a look. (via The Atlantic)
10 tags
on nighttime
City that Does Not Sleep by Frederico Garcia Lorca translated by Robert Bly In the sky there is nobody asleep.  Nobody, nobody. Nobody is asleep. The creatures of the moon sniff and prowl about their cabins. The living iguanas will come and bite the men who do not dream, and the man who rushes out with his spirit broken will meet on the            street corner the unbelievable alligator quiet...
18 tags
10 Great Essays About Words from The Electric... →
I'm suddenly wondering why I go anywhere other than to The Electric Typewriter's Tumblr for reading material, ever. tetw: A Tetw reading list How to Talk About Books You Haven't Read by Pierre Bayard - Not reading is our main way of relating to most literature, find out how to make the most of your ignorance. Tense Present by David Foster Wallace - In one of his finest essays,...
11 tags
What's a vowel? →
In an age where information is accessible in milliseconds at our fingertips… what does it say about these people that they would rather broadcast their ignorance than take the half-moment to look up the definition of the word "vowel?" What, dare I ask, does it say about the future? Sigh. (via BuzzFeed)
7 tags
Hillary Clinton on Being Asked about Her Clothes
bostonreview: Interviewer: Okay. Which designers do you prefer?  Hillary Clinton: What designers of clothes?  Interviewer: Yes.  Hillary Clinton: Would you ever ask a man that question?  Interviewer: Probably not. Probably not. [Via UniteWomen.org; State.gov] <3
12 tags
10 tags